Sale!
Les Zig et Zag blue dog doll – Moulin Roty
$66.95
or 4 payments of $12.49 with Afterpay
In stock
Description
Recommended age: Suitable from birth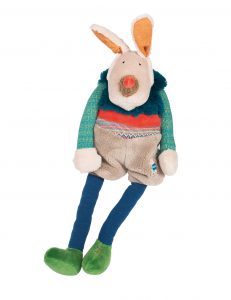 Zacky, the blue dog doll is a musician in the band of friends from Moulin Roty's Zig et Zag range. Bright and colourful and so very soft to the touch, Zacky is wearing a fur vest, baggy trousers and green velour boots (please note that clothing is not removable).
Zacky the blue dog doll would be sure to become a faithful and much-loved companion. He would also be a great idea for a child who has grown attached to the blue dog comforter in the same range.
Length: Approx 40 cm
Care instructions: Cool hand wash, or machine wash, cool, on delicate cycle.
Designed in France by Moulin Roty.
Les Zig et Zag
On the route through the highlands of Mongolia, you will come across an unusual horse, a rather curious dog, a story-telling sheep and a musician. Originating from a snow covered land where the moon brings a touch of magic to night-time!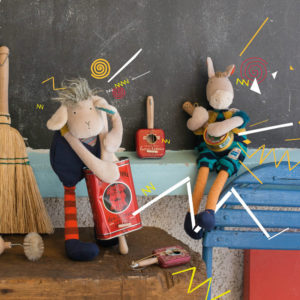 The music from their banjo warms the night air and whispers sweet melodies in baby's ear, lulling him or her to sleep . . . This nomadic group exchange stories around the campfire – let them share their new adventures with you!