Sale!
Big Rabbit Lola – Basile and Lola – Moulin Roty
$114.00
or 4 payments of $22.49 with Afterpay
In stock
Description
Recommended age: Suitable from birth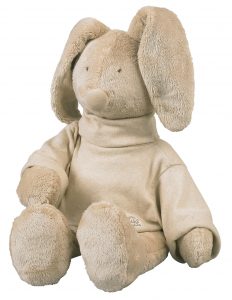 Moulin Roty's Big Rabbit Lola is the perfect larger soft toy to snuggle with. She is dressed in a soft jersey t-shirt. Her neutral colours would make her the perfect gift or teddy bear for a boy or a girl.
Size: 68 cm
Care instructions: Hand or machine wash (delicate) in cool water. Do not tumble dry.
Designed by Moulin Roty, France