Les Petits Dodos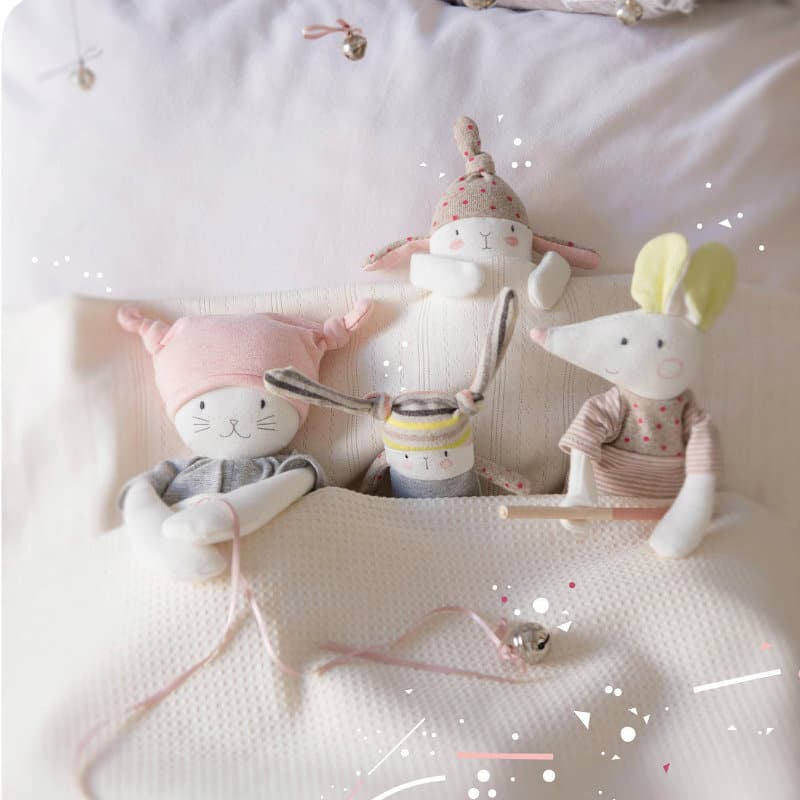 Time for bed!
Time for baby to snuggle down and drift off to sleep, with a cuddly little imp for company…
«Les Petits Dodos» is a new baby collection that is graphic, gentle and full of tenderness, with little imps, rabbit, mouse and cat, each as mischievous and playful as the other, and all dressed in their pyjamas.
A multitude of details and the choice of colours (a palette of pastel shades, ivory, powder pink and pale mottled grey, plus bright touches of lemon yellow) and of fabrics (spotted or striped cotton jersey and flannelette) combine to evoke sleep and cocooning ("dodo" is a childhood expression meaning sleep in French).
Each of the characters is dressed in little striped socks and a nightcap, playfully knotted like the corners of a pillow.